No time to answer the phone but don't want your customers going to voice mail?
No problem, our team can answer the phone for you and send a message. Or better yet schedule an appointment or estimate for you.
Your personal sales team to set up warm customer leads in your area.
We'll send you up to 20 estimate leads per month! That's your own personal sales team that will get you in the door of new restaurants and facilities.
Parts research help from our knowledgeable call center staff.
Have a hard-to-find part or gasket? No problem, we'll find it for you.
Corporate sales team in place to grow national corporate account database.
We are always working with the national chains to continue to grow our relationships and increase the number of customers that you have in your area.
Quarterly commission for online sales in your area.
That's right! If a customer from your area finds a gasket online and purchases it for self-install, you receive a commission on the sale.
Ongoing training both over the phone and in person.
We'll come out and train your new hires to make sure they're using the best sales tactics in the industry!
How do I know if my area needs a Gasket Guy?
What are the first steps of becoming a Franchisee?
What's the expected investment to become a Gasket Guy Franchisee?
The Stats Speak For Themselves...
What Our Guys Say About Us
"Gasket Guy makes it easy to outsell my competitor because I'm able to sell a better quality product at a better price."
Brian Speck
GASKET GUY OF NASHVILLE
"I love being the owner of my own business and having the guys at the corporate office supporting me has made the dream a reality."
Dave Smith
GASKET GUY OF LOUISVILLE
"The guys at the Gasket Guy home office have been great in helping me get my business off the ground."
Bo Burgis
GASKET GUY OF HAMPTON ROADS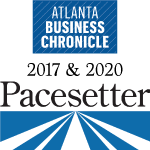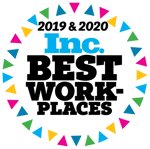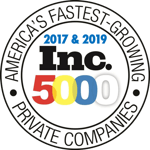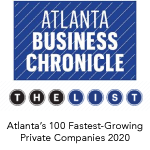 Become a Gasket Guy Today
Gasket Guys Wanted!
What qualities make a great Gasket Guy Franchise Owner?
Sales and customer service experience: The key to success is sales, sales, sales, backed by customer service excellence.

Working knowledge of technology: We use a proprietary Gasket Guy smart App for estimate/order entry, websites, email, and call log. We are committed to making your life easy and paperwork-free!

Basic mechanical knowledge: This will help you increase your sales with add ons like strip curtains, hinges, door closers, and cutting boards. Remember, we don't want you out there installing gaskets yourself on your hands and knees. Our business model is built on you having an installer or team of installers for that, but knowing the basics will make you that much more knowledgeable and better able to sell more business.

Leadership skills: As you know, you will be your own boss and eventually someone else's boss too!
Sound like you? Let's start exploring the opportunity!