Capital Requirements
The initial investment for a Gasket Guy distributorship starts at $30,000 depending on size and population of location and territory, then a proportional monthly payment starting at $1,200.
Do You Have the Right Stuff?
Here is a list of typical traits that successful Gasket Guy's possess:
Experience in the restaurant industry (helpful but not mandatory).
You know your way around a kitchen but are sick of the long and crazy hours.
You want to reclaim your weekends and make your own schedule.
Mechanically inclined – gasket installs are pretty easy but it's also a great opportunity to solve more of your customer's issues. You'll want to be able to recognize if your customer also needs a new hinge or emergency release on the walk-in cooler.
Organized and self-motivated – This is YOUR business and if you want to make the most of it you will need to be on top of your game. Luckily, you have a personal coach to give you that extra push when necessary.
iPad with Xsell App
Our proprietary software gives you a leg up on the competition.
Complimentary Shipping
Economy shipping or expedited shipping, we'll cover it.
Personal Webpage
You'll have your own webpage on the Gasket Guy website.
Multiple Training Visits
We come to your territory and train you on the industry's best practices.
Startup Marketing Pack
Everything you need to make sure your business is destined for success.
Phone Number & VOIP
We'll provide you with a phone number so customers can reach you.
Warm Lead Generation
Give us a heads up where you'll be and we'll line up appointments for you.
Clothing Starter Pack
We give you an allowance to use toward branded clothing.
Back End Office Support
Support agents are standing by ready to assist you and your team.
QuickBooks Online Setup
We'll set up your cloud based accounting software for you.
Email Address and Domain
You'll have multiple email addresses for you and your team.
Dedicated Business Coach
Assists and guides the business owner with the vision of the business.
We Know National Accounts
We harness the power of the network to land regional and national chain accounts such as Arby's, Bloomin Brands, and Buffalo Wild Wings to name a few.
Our dedicated account managers work to structure programs that provide our local Gasket Guys with great revenue streams and customers that typically would not work with a local contractor only.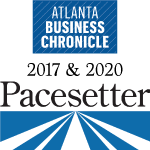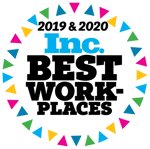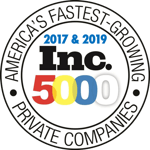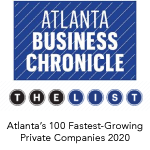 How do I know if my area needs a Gasket Guy?
What are the first steps of becoming a Franchisee?
What's the expected investment to become a Gasket Guy Franchisee?
The Stats Speak For Themselves...
What Our Guys Say About Us
"Gasket Guy makes it easy to outsell my competitor because I'm able to sell a better quality product at a better price."
Brian Speck
GASKET GUY OF NASHVILLE
"I love being the owner of my own business and having the guys at the corporate office supporting me has made the dream a reality."
Dave Smith
GASKET GUY OF LOUISVILLE
"The guys at the Gasket Guy home office have been great in helping me get my business off the ground."
Bo Burgis
GASKET GUY OF HAMPTON ROADS
Become a Gasket Guy Today
Gasket Guys Wanted!
What qualities make a great Gasket Guy Franchise Owner?
Sales and customer service experience: The key to success is sales, sales, sales, backed by customer service excellence.

Working knowledge of technology: We use a proprietary Gasket Guy smart App for estimate/order entry, websites, email, and call log. We are committed to making your life easy and paperwork-free!

Basic mechanical knowledge: This will help you increase your sales with add ons like strip curtains, hinges, door closers, and cutting boards. Remember, we don't want you out there installing gaskets yourself on your hands and knees. Our business model is built on you having an installer or team of installers for that, but knowing the basics will make you that much more knowledgeable and better able to sell more business.

Leadership skills: As you know, you will be your own boss and eventually someone else's boss too!
Sound like you? Let's start exploring the opportunity!