Will You Be the Next Success Story?
Here's just a few of our guys and their great feedback and stories! We are always happy to connect you with other guys in the business if you would like some insight into what it's like to be a part of our amazing team. Check out these success stories:
"The home office team has been great in helping me get my business off to a great start. They came down to my market and hit the streets with me, training, installing, and selling gaskets for my first week in business. While in town he noticed there was a new CheeseCake Factory in Virginia Beach. They had told us they only do maintenance internally. Sean got on the phone and made some contacts at CheeseCake corporate and within two weeks had my $2,000 quote approved. I also can't say enough about the support they offer from the home office, from phones to technical questions, to billing the corporate accounts. I'm also very impressed by the NetNow program of instant payments for corporate work orders."
Bo Burgis
Gasket Guy of Hampton Roads
"Being a Gasket Guy has changed my life. I love being the owner of my own business and having the guys at the corporate office supporting me has made the dream a reality. They are always there, all hours of the day or night and on weekends. It's good knowing that I have a team behind me and I'm not on an island by myself trying to figure out this business. The warranty, shipping, and support policies are fantastic and make doing business with the Gasket Guy Corporate a breeze."
Dave Smith
Gasket Guy of Louisville
"Being in business for 5 years now I would say that I have been thoroughly impressed with the overall performance of Gasket Guy and the way we conduct business. The response time to my emails and orders has been very fast and efficient. The support team can always find you what you need in a hurry. The accuracy of the home office's predictions of what The Nashville market would be like and how it would perform was a Bulls-Eye. They even knew who my main competitors would be and how they operated. Amazing the possibilities of a Gasket business. They are everywhere. Gasket Guy makes it easy to sell gaskets because the standard of the product far exceeds that of my competition and at the same price or better than my competition. Gasket Guy is dedicated to the quality of product, service, reputation, and to helping solve my customer's gasket and hardware woes. Gasket Guy makes it easy and provides all the tools you need. It's up to the owner how much your business will grow but with the support we receive it's very easy."
Brian Speck
Gasket Guy of Nashville.
"Gasket Guy has been a dream to work with. Sean and the team are always there for me. I've had several occasions when I had a huge job that needed to be done in a crunch or I needed extra manpower to get it done and the guys from the main office have actually driven 5 hrs to come to help me complete the job or train my guys on something new they may need help with. The Home Offices support is second to none. They are like family to us."
Allen Jones
MidSouth Gasket Guy – Memphis, TN
Is there ongoing training or support?
Can anyone do this or do I need a special skill and how long would it take to learn?
Is there any financing offered for a franchise?
Do I need to have a facility, office, or shop?
The Stats Speak For Themselves...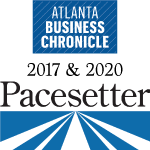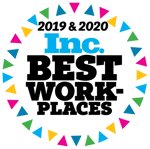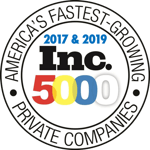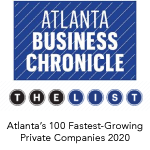 Become a Gasket Guy Today
Gasket Guys Wanted!
What qualities make a great Gasket Guy Franchise Owner?
Sales and customer service experience: The key to success is sales, sales, sales, backed by customer service excellence.

Working knowledge of technology: We use a proprietary Gasket Guy smart App for estimate/order entry, websites, email, and call log. We are committed to making your life easy and paperwork-free!

Basic mechanical knowledge: This will help you increase your sales with add ons like strip curtains, hinges, door closers, and cutting boards.

Remember, we don't want you out there installing gaskets yourself on your hands and knees. Our business model is built on you having an installer or team of installers for that, but knowing the basics will make you that much more knowledgeable and better able to sell more business.

Leadership skills: As you know, you will be your own boss and eventually someone else's boss too!
Sound like you? Let's start exploring the opportunity!