Gasket Replacement
We are the original and most respected commercial gasket experts out there. We provide OEM quality or better refrigeration door gaskets at a fraction of the OEM prices.
Our expert team of technicians in New Hampshire area will survey your facility, replace your gaskets and ensure your cooler doors seal properly. When you buy gaskets from New Hampshire Gasket Guy, we stand behind our products and make sure we leave your equipment in better condition than when we arrived.

Oven and Warmer Gaskets
Don't heat up your kitchen! It may slip your mind but your ovens and warmers have gaskets too. We can inspect and replace your oven gaskets if they are worn, cracked, or torn. Your kitchen shouldn't be an oven!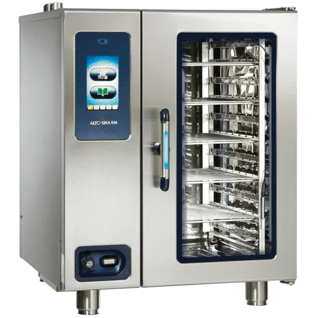 Cutting Boards
We are able to provide OEM quality cutting boards made to the exact size of your old cutting boards. Our experienced team of installers will not only guarantee the cutting board will fit, we will install them for you! We can make custom sizes and provide hi-temp cutting boards.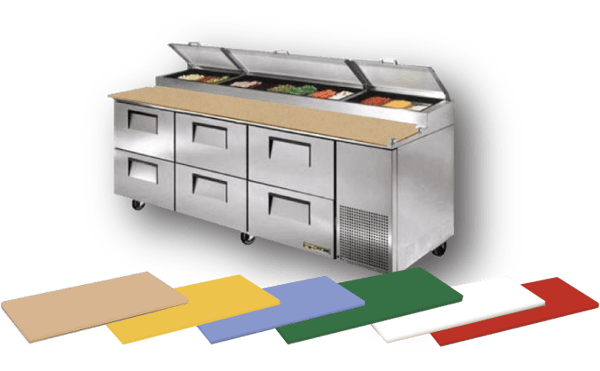 Strip Cutains
Tired of your walk in doors being propped open and watching all your precious cold air blow out the door? Save valuable money on energy costs with strip curtain replacement and installation! Choose from a variety of mounting styles, strip widths and sizes.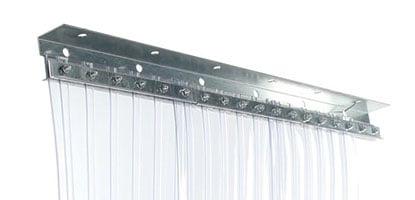 Refrigeration Hardware
Saggy door, hanging on by a single screw? Have no fear, New Hampshire Gasket Guy is here. Stocking a full line of Kason hardware, we're your go to partner for all your refrigeration hardware needs!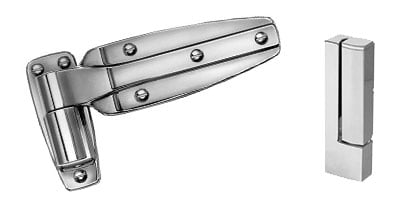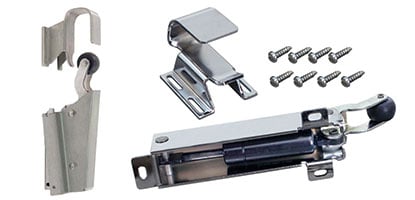 Preventative Maintenance
Want to stay ahead of the game and not get caught off guard on those inspections? New Hampshire Gasket Guy can add you to their quarterly or bi-monthly preventative maintenance schedule. We'll come by on a schedule that works for you and give you a full report of any issues we may find.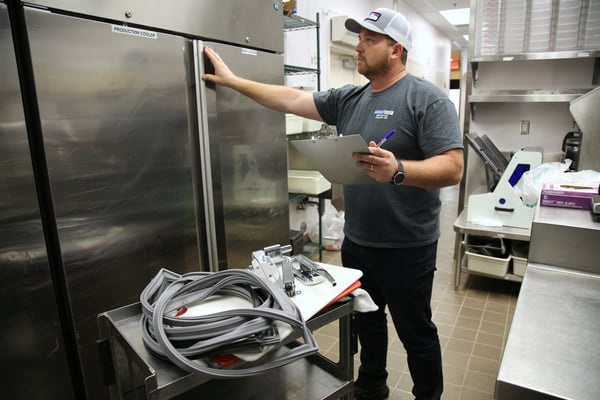 Metal Fabrication
Whether it's thresholds, kick plates, door castings or heater wire, we can help. Just send us a picture of what you need repaired and specialist will contact you to consult on the repair.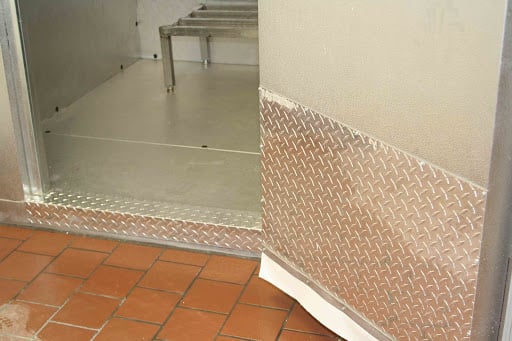 Repair Services
New Hampshire Gasket Guy can repair walk-in doors, walk-in wall panels, drawer rollers, and drawer slides. We can also install full bolt-on door systems.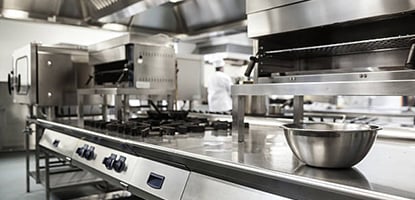 Our Gaskets
The best value in the industry!
OEM quality at a fraction of the price
Santoprene material available - longer lasting!
Warmer and oven applications
We stock material for all makes and models
Sure Seal Promise
Your satisfaction is guaranteed!
The door seals or your money back!
The job isn't done until you're happy
Complimentary estimates
Free quarterly or scheduled inspections
CUSTOMERS THAT TRUST US
"You guys are always so responsive when we call in. We rarely have to wait more than a day to see someone. This service is so convenient and easy - I definitely recommend using Gasket Guy!"
Susan
Subway
"Gasket Guy is so easy to do business with. Reordering is simple - all you need to do is call your local Gasket Guy and read them the part number on the gasket."
John
Red Lobster
"Very knowledgeable team. I had a walk-in cooler door that we just couldn't get to close and seal right. With minimal kitchen interference, Gasket Guy had the door closing perfectly."
Jessica
Starbucks
BRANDS THAT TRUST US